Recently, Apple has officially released its new operating system – iOS 14 and iPadOS 14 alongside the new products. Not only that the new version of iOS improves the performance of the iPhone, it also brings new features to the AirPods and the AirPods Pro. If you are an AirPods user, you may not discover all of these new functions yet. Don't worry, we got your back. Let's take a look at all of the features Apple added to the AirPods in iOS 14.
Spatial Audio
This is the significant new features for the AirPods that Apple introduced in the prior WWDC event. For now, only the Pro version gets the spatial audio. But we can hope that the regular AirPods will get it soon.
If you have AirPods Pro, you can turn on the Spatial Audio feature to make the experience feel like you're in the cinema. Spatial audio can take advantage of the gyroscope and accelerometer in ‌AirPods Pro‌ and ‌iPhone‌ to track head movement and device position. Thereby, it will compare motion data, and record the sound field as it moves on the iPhone‌ even if your head moves a lot. This will help the iPhone to find the best spot to create spatial sound. Using live sound filters and adjustments tailored to each ear movement, the spatial audio function feels incredibly different when watching TV or movies on your phone.
You can access this feature in the Control Center on your iPhone/iPad if you paired them with the AirPods Pro. You can also go to Setting>Bluetooth>(Your AirPods Pro's name)>(i)>Spatial Sounds to active and try out this function.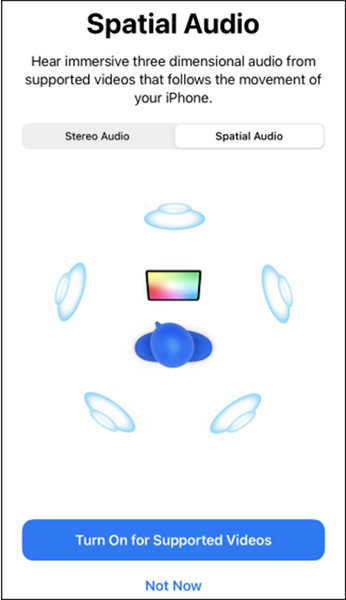 Auto Switch Devices
AirPods have been equipped with the feature to quickly and easily switch devices automatically. You can use this function on iOS 14, iPadOS 14, tvOS 14, watchOS 7, and macOS Big S
Now the Apple's earbuds can automatically switch between devices that share the same iCloud account. So if you're listening to music on your iPhone but switching over to your MacBook to watch a video, the Apple headphones will automatically switch perfectly too.
Remember, all devices must have Bluetooth turned on and have already paired to the AirPods already in order for this feature to work.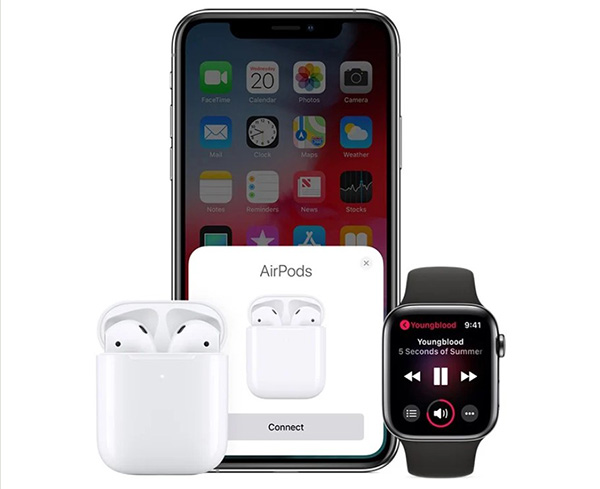 Optimized Battery Charge and Battery Life Notification

If your AirPods are running low and need to charge, the device will send a notification of the remaining battery before the earbuds completely power down.
To optimize the battery lifespan of the AirPods, Apple added the Optimized Battery Charging feature on iOS 14. The aim of this feature is to reduce the time the earbuds stay at 100% while being in charge. This feature allows the AirPods to learn the user's charging routine. It also will wait to finish charging past 80% until the user actually needs to use them. This will help reduce battery charging and make the earbuds last longer
Headphone Accommodations
Headphones Accommodations is a feature of Accessibility that can be helpful for people with hearing problems. It can amplify weak sound as well as adjust frequencies of music, video, and many other sounds to be clearer and sharper.
To set this feature, go to Settings> Accessibility> AirPods> Audio Accessibility Settings> Headphone Accommodations.
From here, you can access other available features like Balanced Tone, Vocal Range, or Brightness. Headphone Accommodations can operate in Transparency mode on AirPods Pro, making small sounds sound more resonant in noisy environments.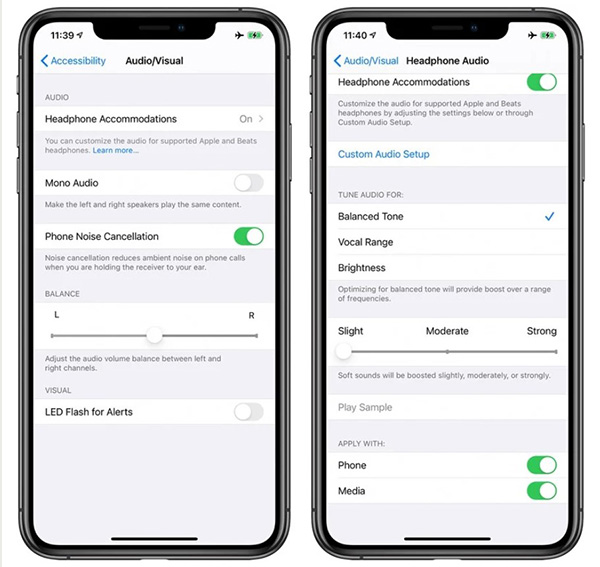 Reduce Loud Sounds
Reduce Loud Sounds is a new feature in Sounds & Haptics. Activating this function will allow your devices to study the sound of the paired headphones. Your devices then will minimize any kind of sounds that go over a decibels range. You can manually set this range on your Apple devices.
This feature can work on AirPods and AirPods Pro, along with other headphone options.
Adjust Volume in Control Center

If the Hearing feature was added to the Control Center when listening to music via AirPods or other headphones, you will see a volume meter. You can adjust this meter to make sure the level of sound you are listening to is safe.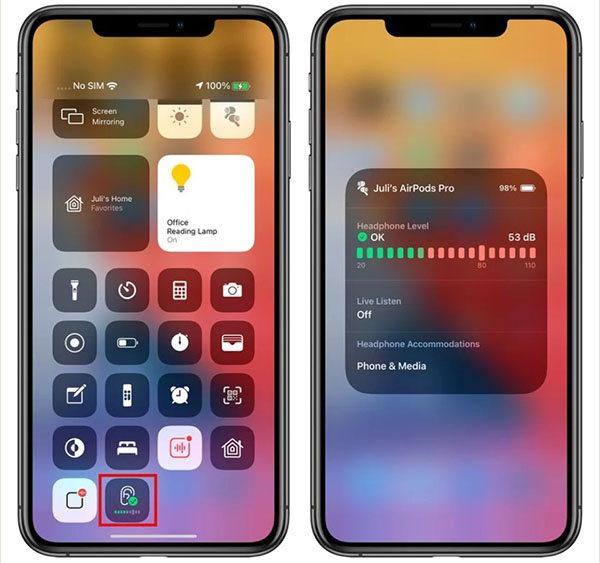 Now you get them, those are the new features of the AirPods in iOS 14. How do you feel about the new updates? Do you have any problems? We'd love to hear from you in the comments!