Sometimes, you may completely forget your new passcode. You tried to enter the passcode several times and your iPhone becomes disabled. The iPhone is in a disabled status, making it impossible to do anything. And you are still struggling yet to know what to do to get the iPhone back to work. Don't worry, you are not alone. In fact, this is one of the most common problems among iPhone users. On top of that, you can restore your iPhone yourself just by some simple method. Let's check them out

Restore Your iPhone Using iTunes
If you have been using the iPhone for years, iTunes is a must-have application. If you are a new iPhone user you should get iTunes immediately. It is a free software by Apple, plays an intermediary role in connecting iPhone to PC/Mac. Helps users manage their data more easily on their iOS devices. It's also the quickest way to unlock your iPhone when it is disabled as it provides back up services. To do this, you need a compatible computer. It could be Mac or Window and have the latest version of iTunes installed. After that, follow the steps:
– Step 1: Connect iPhone to iTunes via USB.
– Step 2: Select Back Up Now on the screen to back up your phone and wait until it's done.
– Step 3: Continue to click Restore Backup and wait for Restore to complete. Your iPhone will now be restored to its original settings. And of course, it will no longer in disabled status
.
Use iCloud to Remove the Passcode
If you have been using iCloud to backup, you may be able to restore the most recent backup to reset the passcode after the device has been erased. Sign in your iCloud on other electronic devices like phones and computers, then follow these steps:

Step 1: Access the iCloud website and log in with your username and passcode to log in.
Step 2: Click on All Devices to display the devices using this Apple ID account. Next, select the name of your disabled iPhone.
Step 3: Select Erase iPhone to delete the passcode.
And like that, you have automatically deleted the passcode on the iPhone device and you can now log in without passcode. This way will help you recover the passcode without losing your device data.
Note: This method only works when your iPhone has the Find my iPhone feature enabled.
Restore iPhone in DFU mode
The following steps will guide you on how to put your iPhone in DFU mode, then repair and restore iOS through iTunes. Proceed as follows:
Step 1: Power off the iPhone and disconnect the iPhone and the computer.
Step 2: Hold down the Home key and reconnect to the computer. Next, the iPhone will notice Connect to iTunes, release the Home key.
Step 3: Click the OK button and choose to Restore to get the latest backup.
That way you can re-access the disabled iPhone without the passcode.
Restore iPhone using third-party software
In addition to iTunes, you can also try using non-Apple iOS data recovery software. Some popular tools are PhoneResTHER, Dr. Fone, EaseUS MobiSaver, iMyFone, and UltData, to name some.

Here are the steps you can follow:
Download and install your favorite software on the computer.
Connect your iPhone to your computer via USB or sync cable.
Wait for the software to recognize and sync with your iPhone.
Follow the commands and controls on the screen to erase the passcode, recover, and restore data from your iPhone.
In general, these tools are designed with a simple and friendly interface for easy navigation.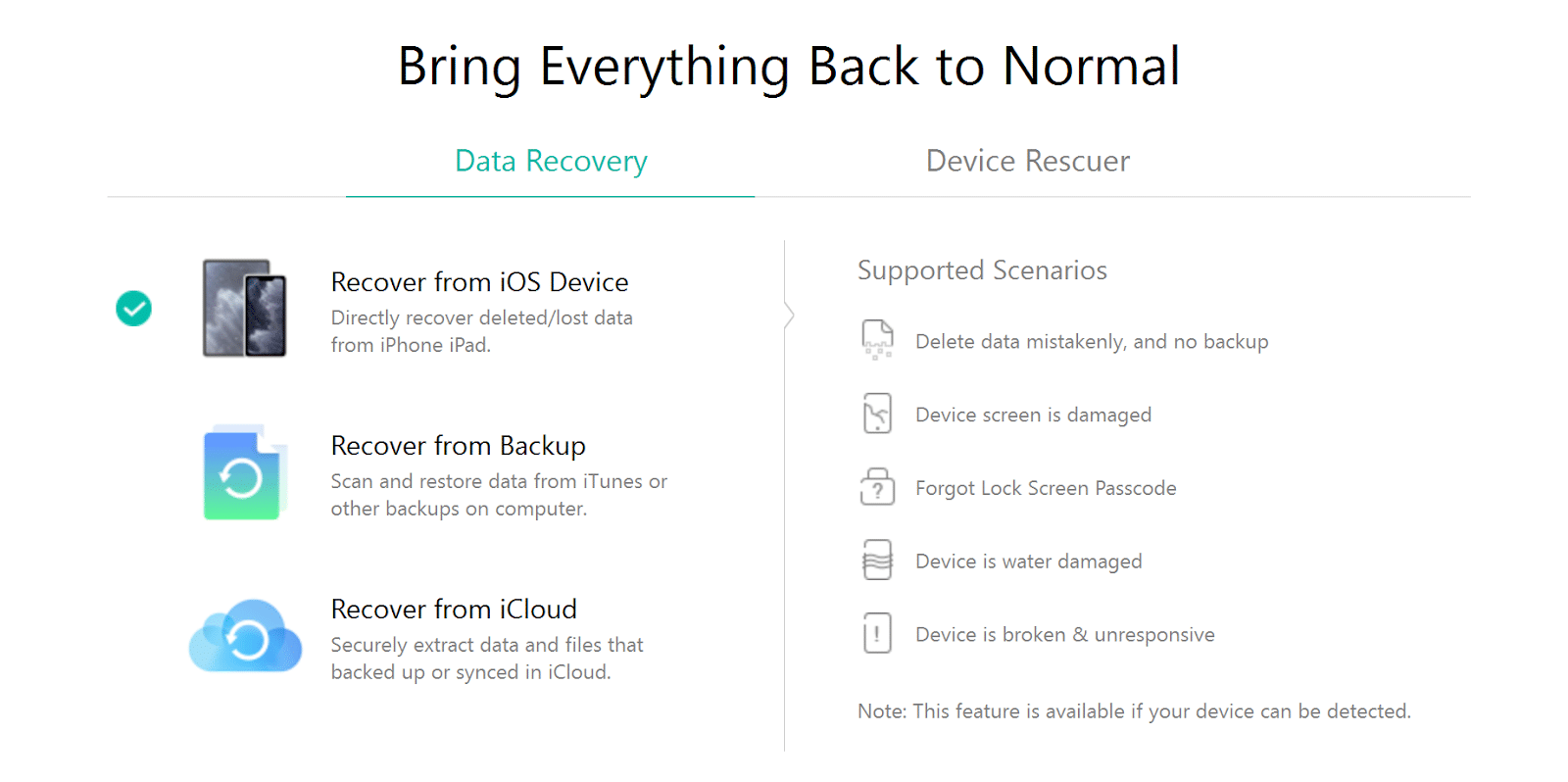 There you go, here are the simple methods that you can use to restore your iPhone if it gets disabled due to the wrong passcode. Do you have any other methods want to share? Let us know in the comments!